See What You Have Never Seen
Where are the rock strata boundaries? Where is this borehole making water? Why isn't my explosives column rising? I wish I could see into this borehole!
The StrataCam II™ Borehole Camera is used to clearly view and accurately record the physical location of geological strata, weak/strong boundaries, ore/waste boundaries, coal seams, top of coal, free-surface of water or ingress points, in-situ fractures, cavities, and irregularities. This information is quite valuable to a blaster who needs to modify the loading pattern.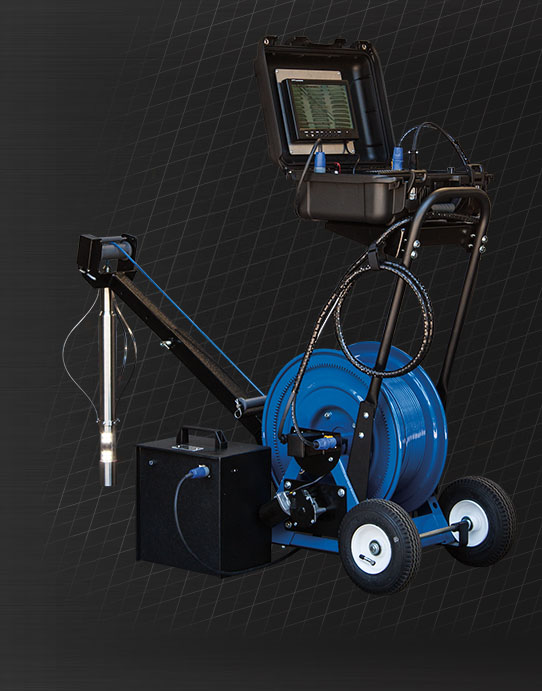 See What You Have Been Missing
Perform high resolution video surveys of dry or water filled boreholes with diameters as small as 76.2 mm (3 in.) and to a maximum depth of 300 m (1000 ft.). The StrataCam II™ Borehole Camera components are watertight to external pressures of 3.4 MPa (500 psi).
When video surveying a borehole, the Operator can easily toggle the powered cable reel to raise or lower the camera's position in the borehole and adjust the speed while simultaneously viewing the live colour video feed on the LCD monitor. The monitor continuously displays the total depth of the camera digitally.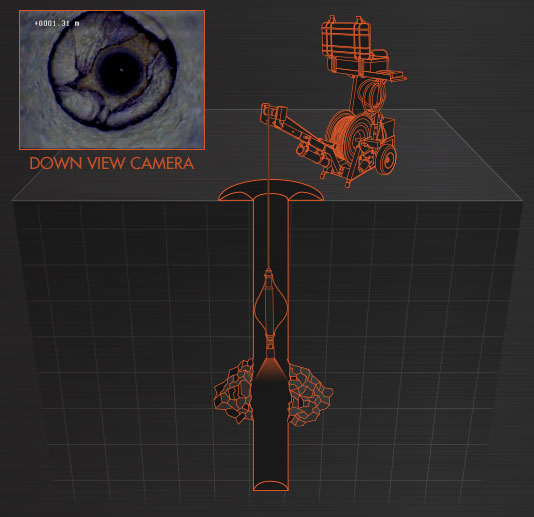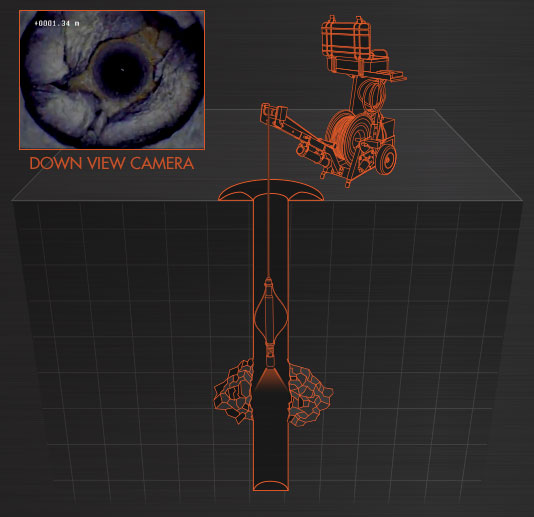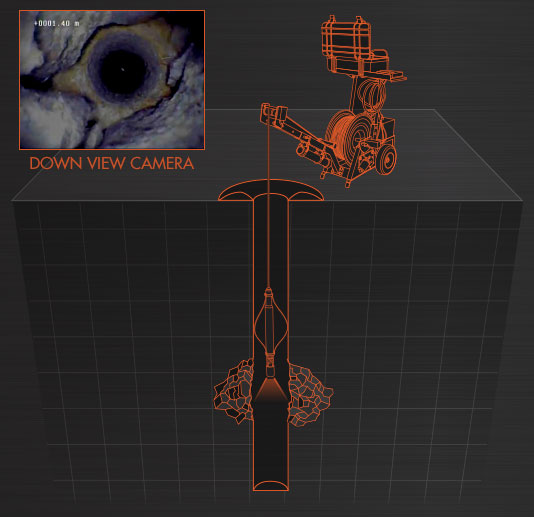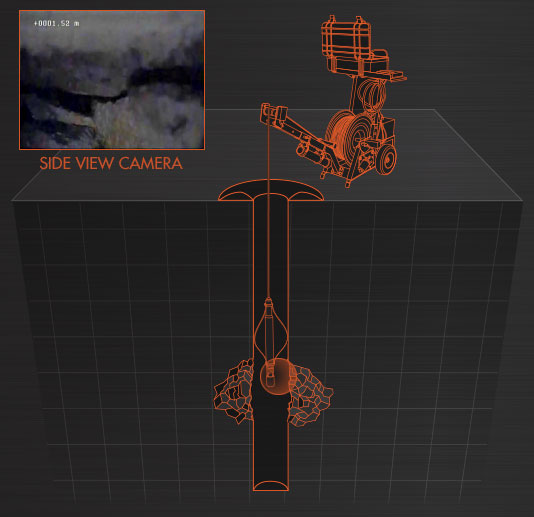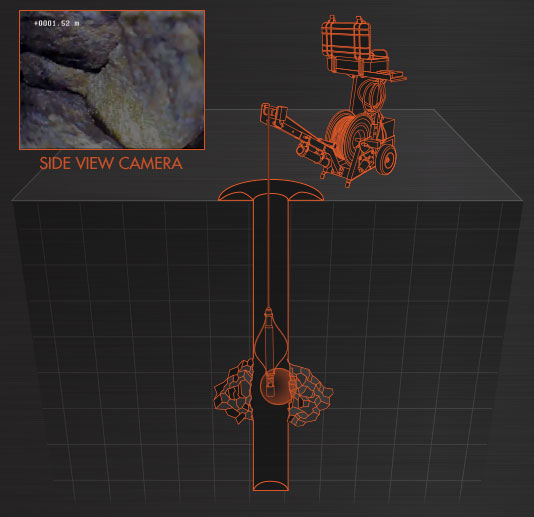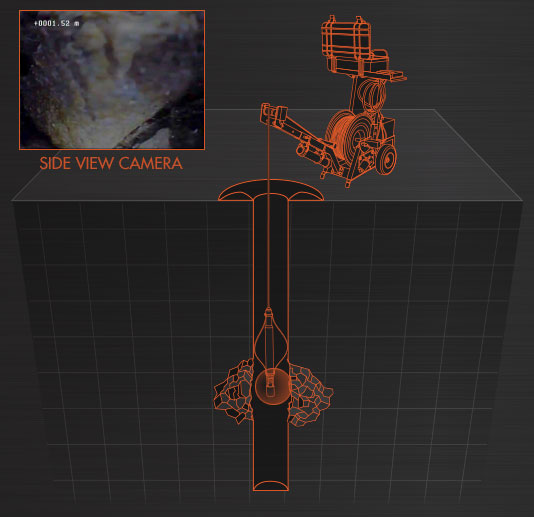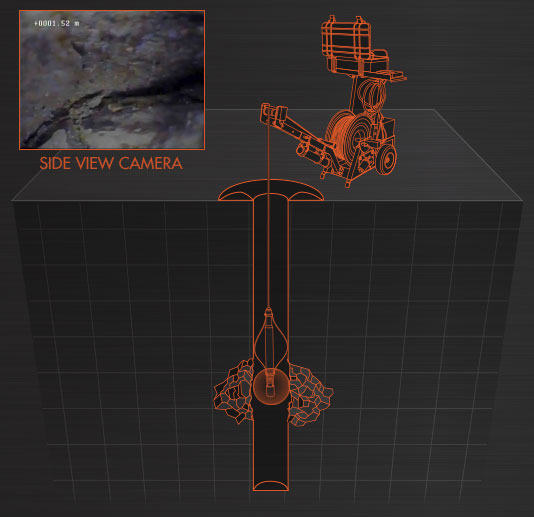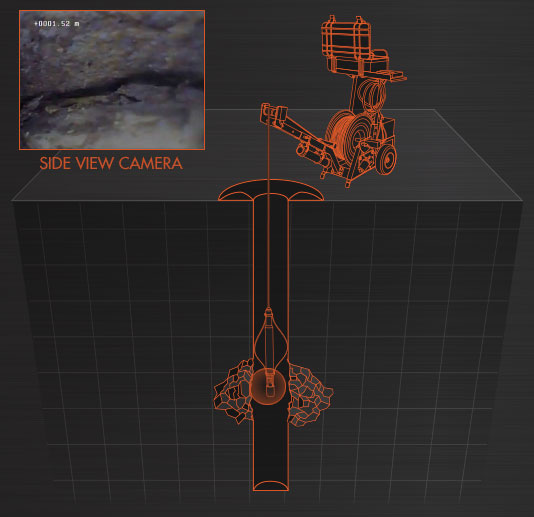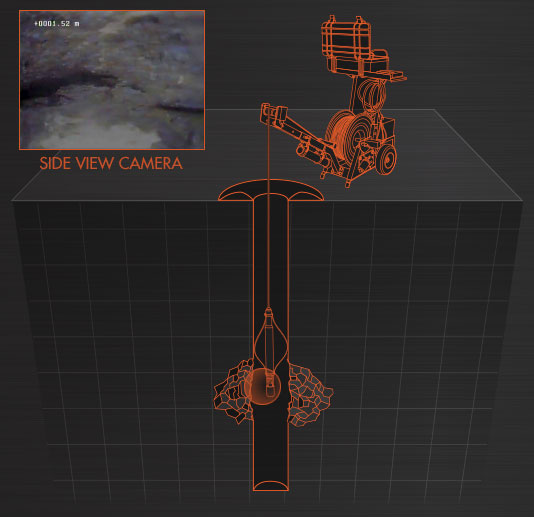 Built To Go Anywhere
The Operator can toggle between the StrataCam II™ Borehole Camera's down view and side view cameras, each illuminated by shock-proof high intensity LEDs with over 5000 hours lifespan. The side-view camera has continuous 360 degree rotation both directions to clearly record the full perimeter of the borehole while being completely unobstructed by the camera's centralizer, which stabilizes the image and protects the lenses from damage. The real-time digital video recorder saves any part of the survey with the push of a button.
The StrataCam II™ Borehole Camera is shipped fully assembled on its portable two wheeled cart, with an extendable 0.9 m (3 ft.) boom to reach over drill cuttings and position the camera over the centre of the borehole.