Built to Go Anywhere You Need
The StrataCam II™ Borehole Camera is a self-contained unit with an included 12 Volt DC battery pack, a DVR recorder to capture the video and larger wheels to travel over uneven ground. With the camera head is sealed to prevent water damage to the electronics in the unit that is lowered down the hole. The centering ring is placed on the camera head to allow the camera to stay centered in the hole in order to provide the best picture of the drilled hole.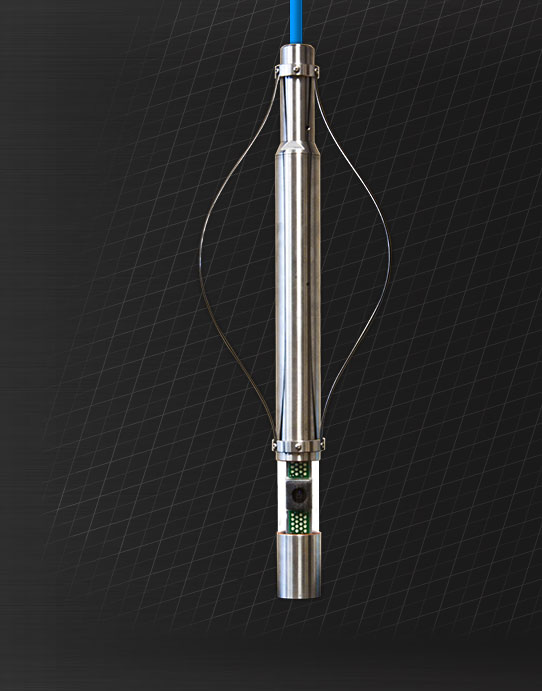 Go Deeper Than Ever Before
The StrataCam II™ Borehole Camera will allow the video of a drilled borehole up to 300 metres (1000 ft.) deep with the ability to view straight down the hole as well as to the sides. This will allow the recording of the current in situ condition of the rock prior to the loading of explosives. This will allow for the survey of natural fracture planes, weakened strata features, location of the top of coal all with the measurement from the collar of the hole. With the use of the StrataCam II™ Borehole Camera will reduce the likelihood of the damage to the coal seam or explosives being loaded in a mud seam that would cause unwanted air blast noise. For more information, click here.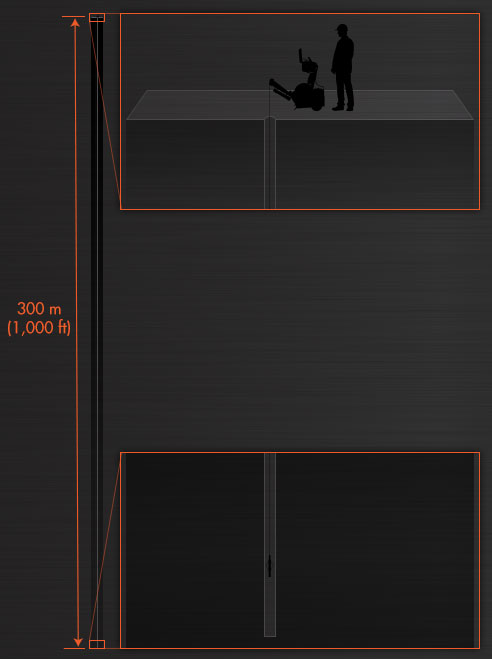 Unmatched Durability
The StrataCam II™ Borehole Camera has unmatched durability with the camera head being able to withstand 3.4 MPa (500 psi) of pressure, steel centralizer bands to hold the camera head in the middle of the hole, powerful motorized reel to raise and lower the camera head, large buttons and knobs to allow operation of the unit with gloves on, large wheels to allow ease of movement over uneven ground and a large lead-acid 12 Volt DC battery for long run times.